Our Mission
We are dedicated to supporting and nurturing artists and their careers through our Residency, Exposure, and Online Programs.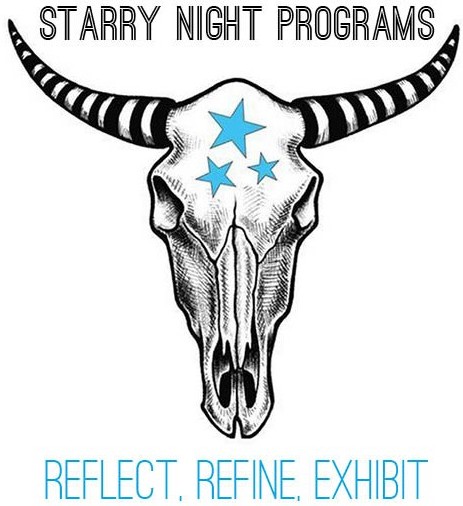 Starry Night provides an Artist In Residence program in the quiet, rural town of Truth or Consequences, New Mexico. It has also created an Exposure program that travels to Miami Beach and New York City once a year to foster the professional development of visual artists at international art fairs.
The Artist In Residence program is nestled in the historic hot springs district of Truth or Consequences, New Mexico. Located in southern New Mexico, Starry Night provides a nourishing environment for artists, writers, and researchers of all disciplines to accomplish new work.
The Starry Night Exposure Program provides visual artists with the opportunity to show their work during Art Basel Miami Weekend in Miami Beach and the Frieze Art Fair Week in New York City. The Exposure program brings visual artists onto the international stage to participate in these contemporary, high traffic art fairs in order to launch their careers to the next level.
Starry Night Programs has a unique organizational model that the Founder and Director, Monika Proffitt, created using her own resources, reconfiguring what she had learned, and adding her own twist. For more information, watch her presentation here.