Fiesta Weekend at Starry Night
Fiesta Weekend was a blast! Our current Artists In Residence, Shelly Hanan and Aline Mare joined us on the streets of  Truth or Consequences to celebrate the town's 56th annual Fiesta. After watching the parade, the festivities carried on well into the night.
Aline went back to Starry Night after the parade and started working on some of her graphic art pieces that she plans to continue working on throughout her residency.  Meanwhile, photographer Shelly Hanan went roaming through the Fiesta, taking amazing shots of the carnival and portraits of the many faces that crowded the streets that day. There is no point in trying to post our own pictures of the Fiesta with a photographer like Shelly graciously sharing her fine skills and professional images with us. So it is with great pleasure that we invite you to enjoy these Fiesta photos taken by Shelly Hanan.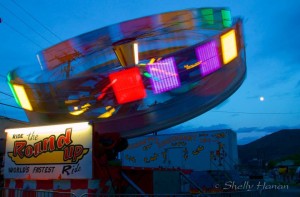 You can see more images from Fiesta weekend and others that Shelly has shared with us on our Facebook page.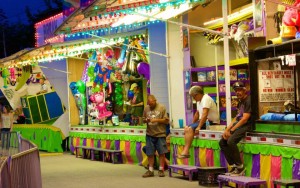 Shelly and Aline went to Animas Creek this week on a mission to photograph "good junk." Walking around with these two artists was so enjoyable – and every picture they took was art! I took this picture of Shelly and Aline doing a shoot around an incredibly huge tree stump. The things you find in the desert…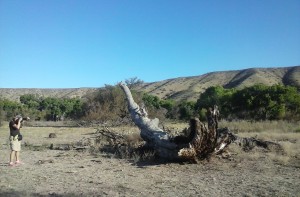 We're all enjoying this beautiful spring in southern New Mexico. Of course, you can read more about our Residency program here. Happy Spring!
Join the ongoing conversation in our Starry Night Artists group.
Interested in getting free resources from us? Join our mailing list.
Dedicated to nurturing the careers of emerging artists, Starry Night's programs are designed to lower the traditional barriers that artists face when trying to establish themselves, and help them to start making a living doing what they love.  To learn more about our comprehensive online training program, Artist Resources & Tools, click here.