"Friezing" February!
Frieze week in New York is only a few months away, which means that the deadline for Exposure NYC is also coming up fast.  March 15th to be exact.
And, why should you care?
This is a huge opportunity for emerging visual artists.
To Learn More, Click Here:
Here are some reasons to apply for Exposure NYC:
Receive end to end exhibition and portfolio presentation by dedicated staff
Get seen by thousands of serious buyers
Exhibit in the center of the art world
Have access to collectors, dealers, and gallerists while keeping your costs low
Be featured on our Starry Night Exposure website
Enjoy our no-strings-attached representation to help you get picked up by a gallery
Participate in exclusive VIP events
Or just ship your work and let us do the rest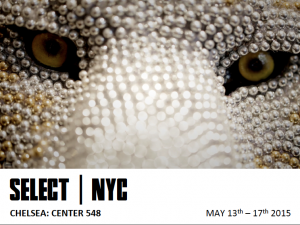 SELECT 
Our partner, SELECT Fair, is a contemporary art fair located in the historic art neighborhood of Chelsea in New York City.  The fair attracts thousands of serious buyers, dealers, collectors and galleries scouting new talent.
And take note,  new media, installation and conceptual artists- SELECT Fair dedicates a portion of booth space to these mediums that are traditionally harder to get into art fairs!
So what are you all waiting for, brush up those artist statements, pick out your favorite pieces and
CONCEPT
SELECT | NYC will take place in the former home of Dia: Chelsea, which houses one of the most iconic site-specific pieces of art from the Minimalist Movement: Dan Flavin's Untitled, 1996. This will be the last year that this historic building- the site of so many important art historical interventions- will stand as is. SELECT's presence in this space marks the dawn of a new paradigm within the Contemporary art community. Thusly, the curatorial theme of SELECT | NYC is to look both back and forward with the impact art movements have had within their own context, and dually, the impacts that movements have had within social circumstances.
In light of this theme, the SELECT team encourages exhibitors to consider the ideas of historically influenced work, the future of the art world, and socially engaged artistic practices.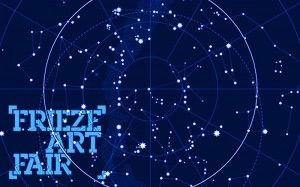 LOCATION
SELECT will be held at the former Dia Building on 22nd Street in Chelsea. Our prime location places SELECT directly in the densely populated gallery district, adjacent to the highline and steps from the Chelsea Piers.
ART program
We are experiencing a whole new kind of growth spurt as we develop our latest program, the Starry Night Artist Resources & Tools program, aka the ART program. We are set to launch it this Spring, so
s
ign up
to be the first to know about  our online Starry Night Artist Resources & Tools.

Best Year Ever
Without an entrepreneurial spirit, you're just another artist lost in the crowd.
Make this your Best Year Ever with our annual workbook and annual planner.
You can start the workbook at anytime in the year; when the new year starts, when the academic calendar begins, or when you finally decide to hunker down and make your art career happen.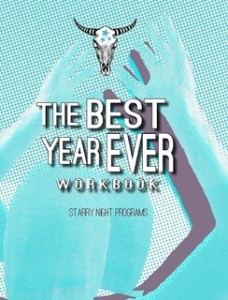 Order your copy in paperback or a downloadable PDF!
Venice Biennale
Residency – Art & Love
Artist Duo's welcome! The Residency is a great way to share art and love- the two greatest things on earth! If you're looking for a perfect valentine, apply for a residency with your artist partner. We've extended our winter residency application deadline to February 15th, 2015.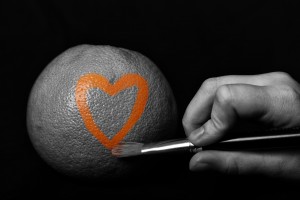 Growth
What growth are you experiencing? 
Stay in touch
and let us know how your dreams and goals are coming together.  Have a show coming up?  Email us and let us know! We'd love to spread the word through our Facebook page.
With so much gratitude,
Monika + the Starry Night Team