March On!
We're giving you a free video! This is straight from our ART School program, and this free video is an example of the invaluable resources and tools we have for you.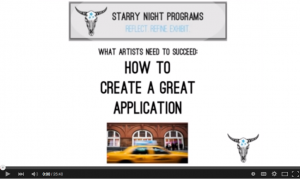 Our newest program, ART School, is so exciting, we can't wait to share it with you! We've taken all of your feedback, combined it with our knowledge and experience, and used it to create a 6 week program to teach you the tools that will take your art career to the professional playing field. We know you already know how to be creative and how to create fantastic works of fine art, this school has the resources and tools you need to make sure your hard work gets you the results you've been waiting for.
There is so much content that we can hardly cover all of the topics in a short synopsis!

So what's it about?
Embracing your choice to be an artist
Aligning your life to nurture your art brain
Empowering yourself
Managing your marathon
Getting the results you deserve for your hard work

What's inside?
Creating your best resume
How to apply to galleries and expositions
Inspirational Quotes
Printable PDFs for your studio and office
Tons of informative videos, written text, worksheets, and templates
Sample contracts
Good working habits
Guides on storing, hanging, packaging, and shipping your work professionally
Instructions for planning your shows and staying in the game
And so much more!
Right now we have an open sign up form, and if you sign up now you'll not only get your ART School the moment it hits the shelves, you'll get the Early Bird launch price that's nearly half the full price of $849.
Check out our Early Bird Registration.
Sign up early and get ART School for $449

This month has been very busy at Starry Night! We're getting ready for Frieze Week in New York City, and we've been reviewing tons of amazing art submissions from all of you who've applied.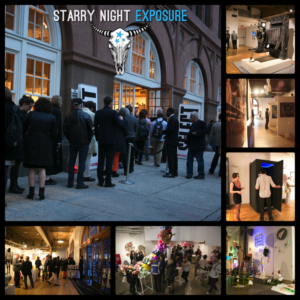 Did you know we've updated our Exposure application to include a three show option? Now you can submit one application for all three Exposure shows in 2015! Where are we headed this year?
Application Deadline April 15, 2015
Application Deadline March 15, 2015
&
Application Deadline June 15, 2015


Spring is just around the corner, and we would love to hear from you! What inspires you most about spring? New life, tiny flower buds, rainy days and fresh green leaves  are all soon to come. Tell us what inspires you about this exciting season, post it on our Facebook page: https://www.facebook.com/starrynightprograms
Happy Spring everyone!
Wishing you the best,
Monika + The Starry Night Team